EVERYTHING YOU NEED TO BUILD, run AND PROTECT YOUR BUSINESS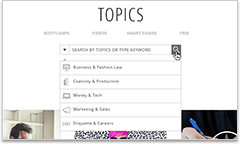 EXPLORE THE ESSENTIALS
Whether you are a blogger, designer, stylist, tech startup, or model, sign up for this affordable go-to resource for all your business, legal, and creative essentials.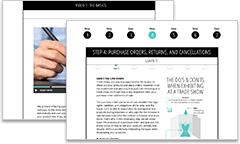 GET THE LOW-DOWN & TOOLS
Capitalize on our expertise and industry-leading collection of must-have action plans, templates, and interactive tools, to quickly take control of business situations.
PUT IT IN ACTION
Easily follow through and feel good about your business decisions each step of the way with our built-in services, know-how, expert support, and digital tools.
---
How we do it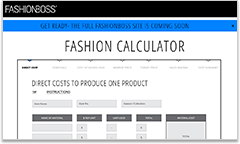 EXPERTS AND INSIGHTS
Our brilliant team of lawyers, designers, creative directors, executives and entrepreneurs work together to create tailor-made resources for our fashionable members.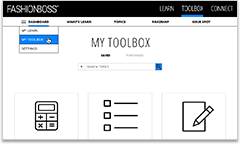 ACCESS ANYWHERE, ANYTIME
Tools, support, and content are available 24/7 through our interactive and visually compelling online platform, which is specifically designed for creative minds.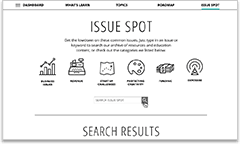 CUSTOMIZED FOR CREATIVES
We produce tangible resources and actionable solutions each month based on real pain points occurring in the industry, and from our own experiences and foresight.
---
fashionboss membership
Get free access to our calculator, roadmap, and content with signup. After that, you can purchase items one at a time, upgrade to a monthly membership, or get a personalized plan.

PURCHASE A LA CARTE
Not sure where to start? Pick a topic or a tool and try it out, one at a time. We offer a brand new assortment of smart resources every month. Get what you need when you need it.

START A MEMBERSHIP
Are you in it to win it? Members receive a regular dose of must-have content, support and all the tools you'll need, along with recommendations tailored to your business.